What does a Build Your Own Website consist of?
 If you've ever wanted to build your own website but haven't been sure about where to start, this is the perfect package for you.
This self build website comes completely set up with hosting and an installation of the WordPress software for you to build your website and customise it to your personal or business needs.
Building a WordPress website with little to no prior knowledge is not so difficult as there are masses of articles available online to support your design ambitions not to mention our package comes with super handy video guides to getting started and a guide to getting seen with SEO.
Why build your own website?
Well, for one thing, no one knows you and your business as you do. You as an individual have a massive impact on how your business works and feels and so you should, it's your baby after all.
While there are benefits that come from having someone with the necessary skills to do the job for you, you may not want to relinquish that control over your brand and business just yet.
Of course, that's perfectly normal. Ask any business owner to let someone else run their business or social media for a week and they'll probably feel sick at the thought of it which is why many business owners choose the self-build option.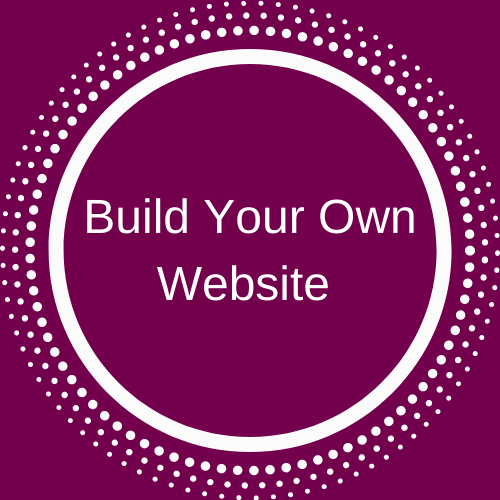 Choose our Build Your Own Website Package and start designing your website today with full support from me.
Package includes:
WordPress installation

Unlimited pages

SSL Certificate
Optional Blog
WordFence Security (free version)
Managed Hosting
Design/tech/maintenance support from myself while the site is hosted with me
Free membership of the Shine Online Digital Marketing Support Group
SEO Guide
Please note that the Build Your Own WordPress Website package does not include a domain name however I can help you with that, please contact me to secure your domain name prior to signing up for the Build Your Own Website Package.
If you're unsure as to whether a build your own website is for you or you have any questions, why not schedule a chat so that I can fill in the blanks around what a self build may entail and how I can help you to achieve the website you want.
Ready to have a chat about your needs?
Book your discovery call today to find out more about how I can help you.
If you're feeling that a self build website may be too much for your to handle while running your business then you may be better off looking at either a custom build or choose from our selection of templated websites.